"It's Brunch Time" TONIGHT at 9pm on Cooking...
A Meal Fit For a King...and a President, a First...
This week I had the unique privilege of attending a holiday party at the most incredible home of all - The White House. I won't go on and on about how incredible it was to meet the regal couple and shake hands with the woman whose biceps inspire my daily training sessions, but I will go on and on about the sublime spread of sweets at this special soirée. Now before I dive into the...
Taking Pride in My Pumpkin Pie
Walnut/Pecan/Almond crust from scratch, obviously My homemade paleo pumpkin pie 
"Thanksgiving is in exactly one month, but what are you thankful for today? I am..."
Banana cream pie at @BLDchefD is simply beautiful: brownie crust, rum caramel, fresh bananas…and yah I added a scoop of homemade brown sugar icecream #BLD #womanversusfood (Taken with Instagram at BLD Restaurant)
"I'd like to point out that fennel makes everything better…but then..."
1 tag
My Debut on THE COOKING CHANNEL
Tune into The Cooking Channel's "Not My Mama's Meals" tonight at 9pm. I'll be preparing (read: eating) shrimp po-boys and oyster shooters with Mr. Bobby Deen. CAJUN STYLE!
Morimoto's Masterpiece
Mastermind Morimoto created this Sashimi "Birthday Cake" to celebrate the one year anniversary of  ABC's "The Chew". I am speechless…a rare occurrence only a Japanese Iron Chef could make happen.
I GO to HUGO'S
@HugosRestaurant is my spot: "Dragon Eyes Tea"-Southern Chinese black tea with exotic, fruity flavorings. "Protein Scramble"- Eggs scrambled with diced grilled chicken breast, mixed mushrooms, asparagus, broccoli, fresh herbs, garlic and onion #womanversusfood #EatCleanTrainDirty
1 tag
Jonesing for JONES
Grateful for the cold brew @JonesCoffeeWeho. Just walked 2miles to get the best coffee in the area. You can take the girl out of NY… #JavaJunkie #WillWorkForCoffee #womanversusfood 
"I am most likely the only person who is strategizing the mobilization of her..."
"I drink a hot coffee on my walk to get an iced coffee #ConfessionsOfAJavaJunkie"
1 tag
The World Is My Oyster...
…which is exactly why I'm going to take full advantage of the numerous $1.50 oyster specials being offered in restaurants for National Oyster Day. I love oysters in an alarmingly aphrodisiacal way.
"The physically fit can enjoy their vices." ~ Lord Percival"
Amazing Product Alert
For salad lovers or those who wish they could be salad lovers, I have just changed your life. Since 1981, Cuisine Perel @cuisine_perel has been using fresh produce to create innovative vinegars that make any salad something you actually look forward to downing. Flavors like Black Fig, Tequila Lime, Sundried Apricot, and D'Anjou Pear make it a challenge not to drink this dressing straight...
Burger Without The Bulge
I admit that I am definitely the Queen of Concoctions and Combinations…there are worse things. Try this one for a healthy BBQ option.  This is my curry turkey burger (extra lean ground turkey with cilantro, bell peppers, and onions) wrapped in bibb lettuce with 5-grain tempeh, tomato, and avocado. Obviously.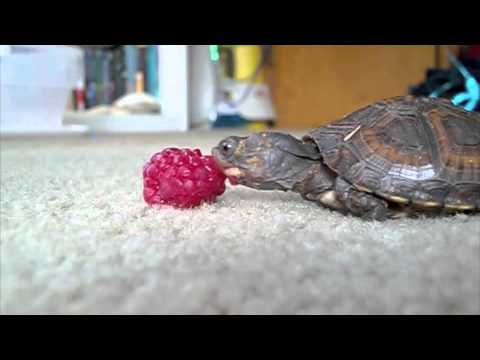 Spice Up Your Summer
AMAZING PRODUCT ALERT! Run immediately to your nearest Trader Joe's and buy this Vanilla Chai Spiced Coffee. Make a pot. Put it in the fridge. Blend with ice. Then you can thank me. You are so very welcome in advance. 
6 tags
Watch
Always finding a means to mesh my two favorite "M"s - Meat & Music…In this episode of "Signature Sounds" I meet up with The Ramones' drummer, Marky Ramone, at his meatball truck, "Cruisin' Kitchen",  to to talk about music and meatballs #WomanVersusFood
4 tags
In The Doghouse
Downing some dogs at Chicago's Dog House. Indecision had me starting with these two. This was my first course…ofcourse.  Dog 1: Buffalo dog with homemade molé, chihuahua cheese, and cilantro Dog 2: "The German Shepherd" Beef dog with sauerkraut, grilled onions, and swiss 
3 tags
Queen of Quinoa
I created my original recipe "Arugula QuinWa-ssup Salad" specifically for the unofficial launch of summer. It's very light and refreshing and is the perfect complement to your BBQ mains.  Tricolored organic quinoa, arugula, sweet yellow tomatoes, cherries, blueberries, walnuts, and a fresh lemon juice/fig-infused white balsamic vinegar to dress. Word. #QueenOfQuinoa...